The Mazda CX-9 Proves That Three-Row SUVs Can Still Be Fun



Drivers expect fun from Mazda models no matter the form they come in, and the new Mazda CX-9 is the latest proof that the brand makes driving enjoyable for all. The Mazda CX-9 is a three-row SUV that has the traits car shoppers crave from mid-size SUVs, like cabin space and safety, while having easy acceleration and precise handling sure to make driving more captivating. You'll also enjoy many modern automotive technologies in the Mazda CX-9, which you can read more on below!
The Mazda CX-9 has sleek looks and compact dimensions for a three-row SUV, and that's just the start of how it's not like any other three-row model on the market. While the exterior is compact, the interior is all about comfort and open space for seven passengers and the items you need to transport. There's still plenty of style in the cabin as well as soft-touch materials giving it a sophisticated feel.
Where the Mazda CX-9 truly separates from the mid-size SUV pack is with its performance. The new Mazda CX-9 is lightweight and agile, so its efficient engines have all the power you need for excitement. Of course, you can still use the Mazda CX-9 for towing, and it is a comfortable, quiet ride for when you want to relax on long road trips!
The Mazda CX-5 has two engines with the more powerful providing up to 250 horsepower, and the other focuses on efficiency while still having plenty of oomph. All-wheel drive is an option for those that still need their vehicle in snowy weather. Plus, the smooth driving dynamics and agile feel Mazda is known for come with the SUV no matter the engine you choose.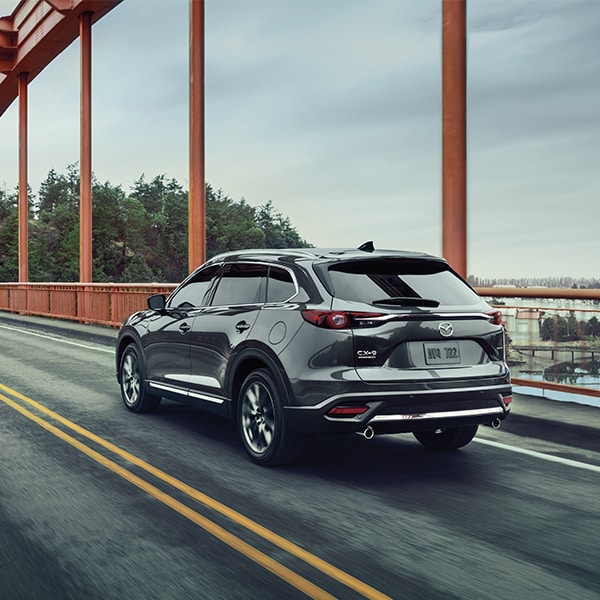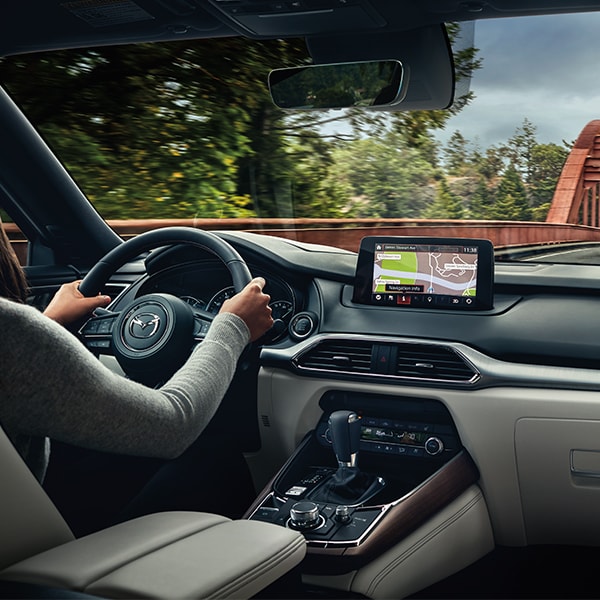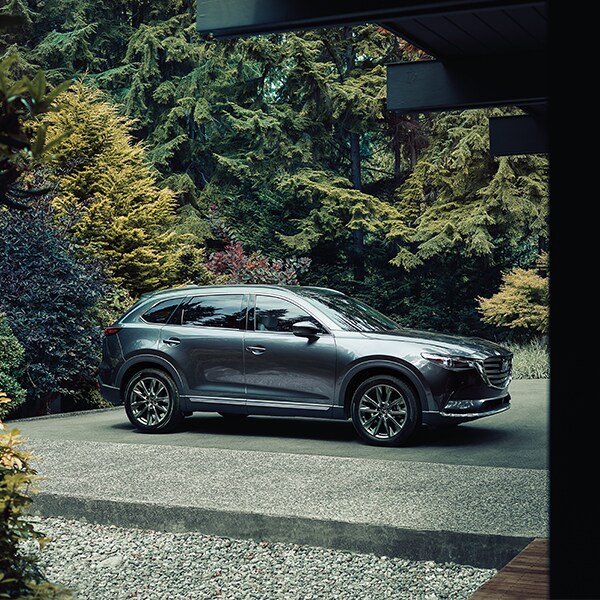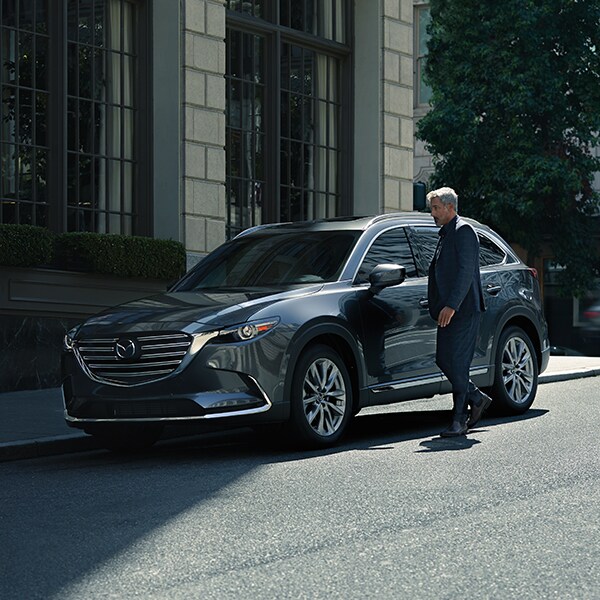 Safety and Features
The new Mazda CX-9 attracts many families, and it has different items that each member of your family will enjoy. Everyone can enjoy comfort features like heated seats for the front two rows and three-zone climate control as well as entertainment features, like Apple CarPlay. Parents will be bigger fans of the standard safety features, which include driver-assist systems, and the ones for your convenience, like a power rear liftgate. Plus, there are items like heated exterior mirrors and remote start for chilly mornings!