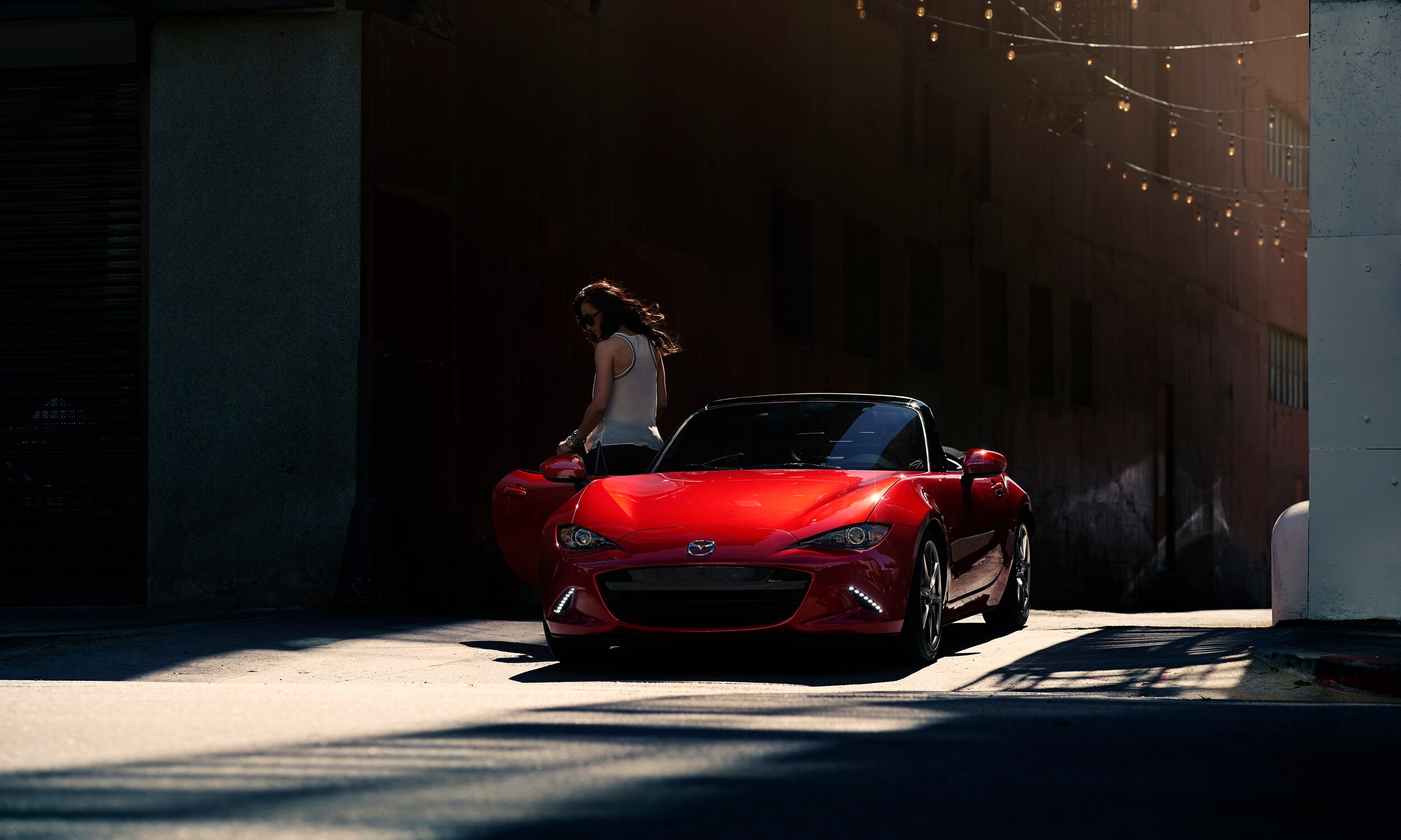 ​
When shopping for a new vehicle, you want a model that not only fits your lifestyle and budget but makes you feel good and excited every time you get behind the wheel. Here at Freysinger Mazda, we have fantastic sedans and SUVs that go outside of the box, to bring you an exhilarating drive. While Mazda is commonly compared to both Toyota and Honda, you can't compare the attention to detail, smoothness, and power that shines in a Mazda model. To learn more continue reading.
Why Choose a Mazda
It's no secret that each Mazda model is designed with care and the intention to please the eye. In comparison to both Honda and Toyota, the aesthetic can't compare. Mazda's swooping lines, sharp edges and simplistic interiors create a sense of calm so you can feel like you are in an oasis every time you drive from Harrisburg to Carlisle.
Mazda also has excelled in its new safety features. When compared to models like the Honda Accord and Civic, the Mazda3 comes with more standard safety features. Newer Mazda models feature Mazda's newest safety technologies from i-Activsense®, a suite of advanced technologies that lend a helping hand when it matters most.
If you are looking for an SUV, Mazda offers incredible models like the CX-3, CX-9, and all-new CX-30 that bring style and functionality together perfectly. While both Honda and Toyota offer roomy SUVs like the RAV4 and CR-V their performance and style can't be won when being compared to Mazda. The drive is smooth and connected to the road, so you feel confident taking on any journey.
Overview
While there are some close calls if you are looking for a new car that will make you feel inspired, a Mazda is a clear choice. Mazda dares to stand out, not to be like other brands, just like you.